Kayak Build Options


Contact us for pricing on the below options. Other customizations are available upon request.
Custom Nameplate

We will install a custom nameplate in your boat for no extra charge. These nameplates can include any information or graphics that you choose. They are very useful in theft prevention and recovery since they are fiberglassed into your boat. Also, many areas require a Hull ID number (HIN) to be mounted somewhere in the boat and the nameplate is the place to do that. Nameplates are usually mounted on a bulkhead, but can be mounted anywhere on the boat.
Strapless Hatches

Strapless hatches add to the beauty of the wood finish of your boat. Hatches are held closed from inside.


Click here
for a video of how the system works.
Upgraded Seat

We can install an upgraded seat that would be more comfortable than the stock seats many of the wooden boat companies include with their kits. The most comfortable seat available is made by Redfish Kayaks.


They can be seen at:
https://www.redfishkayak.com/seats
Hybrid Deck

A hybrid deck is using the strip building method to build a deck instead of using plywood. This is a great way to have the cedar strip built look without the expense of having an entire boat made from strips. The hybrid deck option can be used on any type of boat, from kayaks to paddle boards, to power boats, such as the one pictured here.
Sail Rig Conversion

We can turn any kayak or canoe into a fast, fun, trimaran sailboat by adding a sailrig.

Click here
for more photos.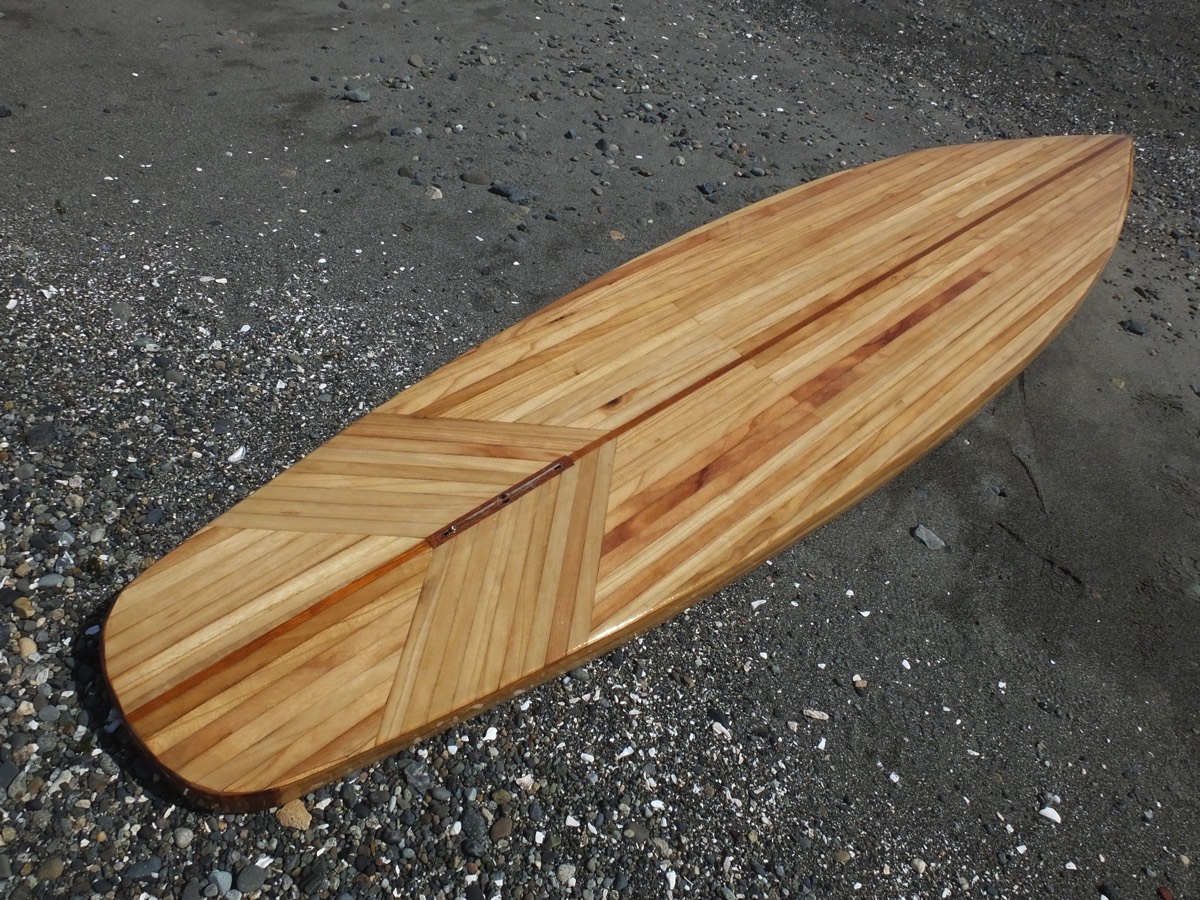 Extra Lightweight Build.

We can build many boats with a lightweight wood called paulownia. Stitch and glue boats built with paulownia plywood are up to 12 pounds lighter than okume plywood. Strip built boats have potentially the same or more weight savings.


The SUP in the photo is made of paulownia strips.